Original Article Credit – Francesco Corghi, Jamie Klein – AutoSport.com
Aprilia racing manager Romano Albesiano admits the Italian MotoGP manufacturer "overestimated" its own capabilities when it chose to recruit Sam Lowes for 2017.
Lowes originally agreed a two-year deal with Aprilia, but the Moto2 graduate was released half way through his contract after a rookie campaign that was largely devoid of results.
He will return to the intermediate class this year, having been replaced at Aprilia by Pramac Ducati convert Scott Redding.
Asked about the decision to release Lowes, Albesiano said he "believed" in the Briton but added his lack of experience of other MotoGP bikes meant Lowes was likely to fail in his first season at the top level.
"Unfortunately, not all rookies can do well," he said. "What counts is the capacity of a rider to improve, to make a leap in quality, even if he suffers initially.
"It's a pity because we believed in Sam, but not having seen any improvements we decided to change.
"We had to focus on getting somebody more experienced because our bike is very different from the other ones.
"Perhaps we are guilty of having overestimated ourselves, considering we are still in the growth phase of the project.
"The bike has many unique points, for which we need references coming from riders who can supply them. Coming from Moto2, obviously Sam did not have them."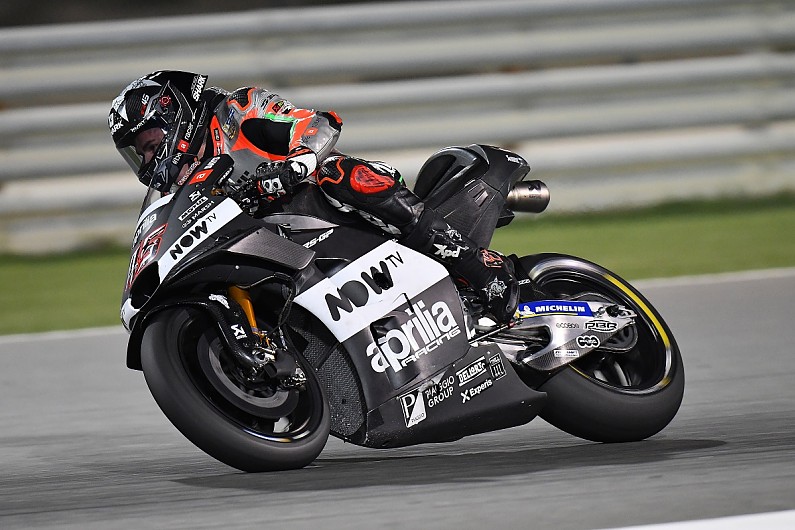 Albesiano underlined that Redding's previous experience of riding Honda and Ducati machinery was proving beneficial to the development of the team's RS-GP.
"He is young but with a lot of experience and an immense will," said the Italian of Redding, who will partner Aleix Espargaro in 2018.
"I particularly like his working method and his relentless focus. He wants to improve the bike before he looks for performance.
"He has integrated well with the team and he has given us references to other bikes he has ridden in the past, making us understand the level we are at.
"This is a fundamental thing, and at this stage he has proven really useful."